South32

Revitalising communications to showcase a diversified global presence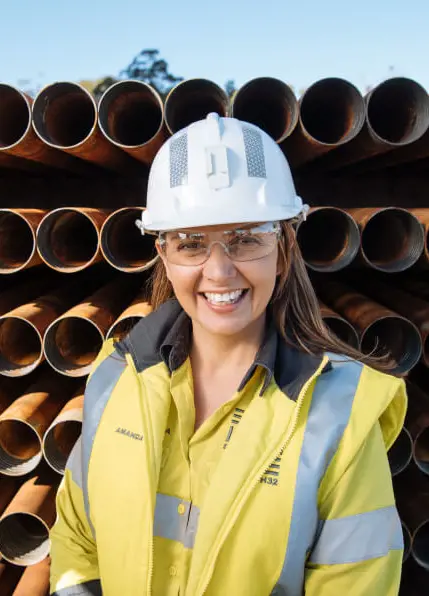 The problem
A public website on legacy systems that didn't accurately reflect South32's global operations, sustainability commitments and market position.
The solution
A scalable, research driven website redevelopment to support South32's brand communications and mitigate technological risk.
The outcome
The result was a 40% increase in visitors and an 83% increase in engagement with the pubic website.
A future forward resources company
South32 is one of the world's largest mining and metals companies, holding listings on the Australian, London, and Johannesburg stock exchanges. Since its demerger from BHP in 2015, South32 has experienced rapid transformation in recent years. However, the previous website, developed several years ago, failed to mirror South32's current operations, evolving industry landscape, sustainability commitments, and the challenging labour market conditions. Moreover, the website relied on outdated technologies causing maintenance and support complexities.
Recognising these challenges, South32 enlisted equ to lead the development of the new corporate website. The website was intended to not only capture the essence of South32 as it stands today but also be adaptable to the company's future evolution.

Unearthing core objectives with collaboration
We adopted a collaborative model with South32, commencing with discovery workshops involving internal stakeholders across key business areas, such as operations, shareholder relations, human resources, IT, and communications. This included comprehensive objective setting using a KPI framework,  feature ideation and content workshops.  
The project was executed using an agile methodology, which included developing a feature backlog. This backlog was prioritised in close partnership with South32 through a bi-weekly sprint cycle.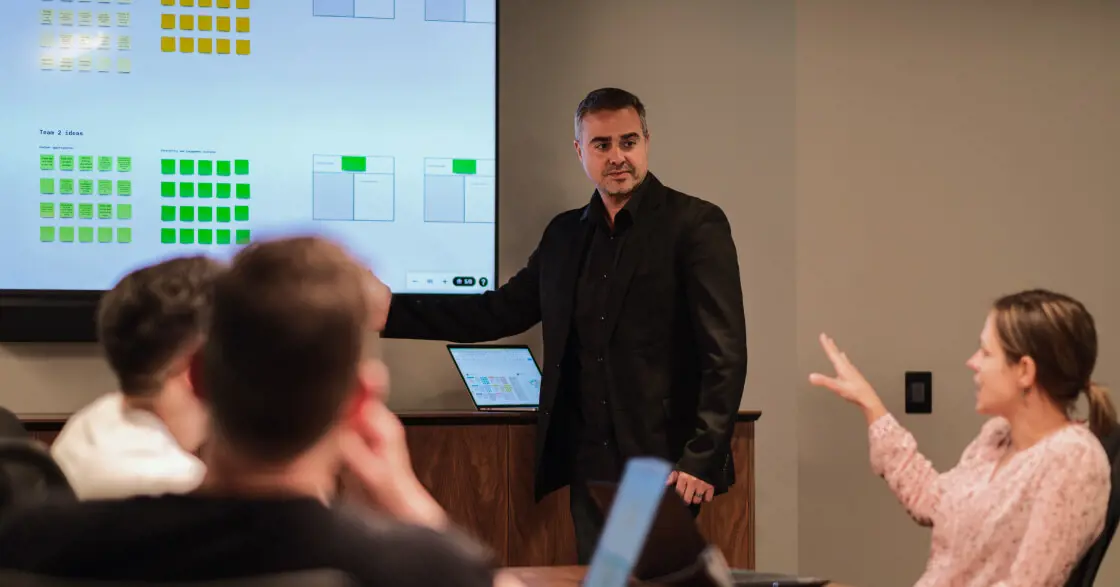 Early engagement with key stakeholders ensured a robust website strategy from the beginning
Setting well- researched foundations
Given the scale of the South32 business and its diverse audiences, the South32 website naturally contains a substantial amount of content. This meant establishing a logical structure for the information became crucial for the project's success.
To create an intuitive and streamlined information architecture (IA), our UX team conducted a thorough IA phase, incorporating a series of card sorting exercises and Treejack tests with end-users, both internal and external stakeholders. Over several sprints, we iteratively honed the IA to ensure that audiences could effortlessly locate the appropriate information during their website journey.

Detailed one-on-one interviews and surveys uncovered South32's diverse range of audiences, their needs and challenges. Subsequently it was important for any solutions we proposed to undergo iterative user testing, utilising low-fidelity prototypes and ensuring an optimal user experience.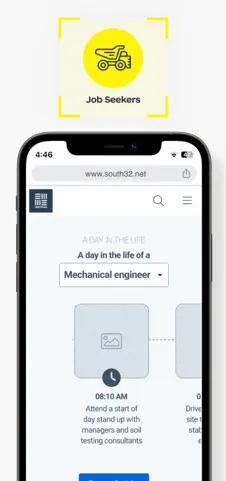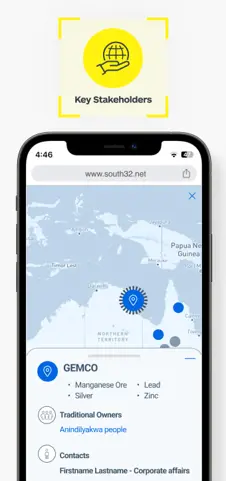 Wireframes were tested with job seekers, investors, local community groups and stakeholders with an ESG focus
A brand led by it's people
The South32 brand was undergoing an evolution, and our design team used this opportunity to craft a fresh digital style system that reflected this transformation. The updated brand application focuses on clean lines, a trustworthy and experienced tone of voice and approachable, inclusive imagery and videography. The website now more authentically mirrors South32's culture, placing a heightened emphasis on people and sustainability while shifting the spotlight away from machinery and operations.
Charting global reach
A pivotal element contributing to the website's success was effectively communicating the extensive breadth and scope of South32's operations.
To achieve this, we designed an interactive map that enables users to delve into the details of mining and processing operations, as well as offices spread across the globe. 
Explore South32's global reach or key business metrics in a few clicks
Investor relations. As well as educating audiences about South32's operations, the website needed to act as a central resource for prospective and current shareholders. We introduced real-time share price feeds, performance charts, and dynamic ASX, LSE and JSE announcements.

South32 is a complex global business. We introduced a snapshot of their operational, financial and sustainability metrics so users could understand the company with minimal effort.
Explore South32's global reach or key business metrics in a few clicks
Optimised for search
A critical aspect of the website involved the implementation of an SEO strategy that supports South32's external affairs business plan. Within our cross-functional agile teams, our SEO specialists implemented a comprehensive SEO strategy, including working with our UX specialists on the website information architecture, and working with content specialists to ensure the creation of optimised content. Close collaboration was also required with our developers to ensure the code was fully optimised for SEO.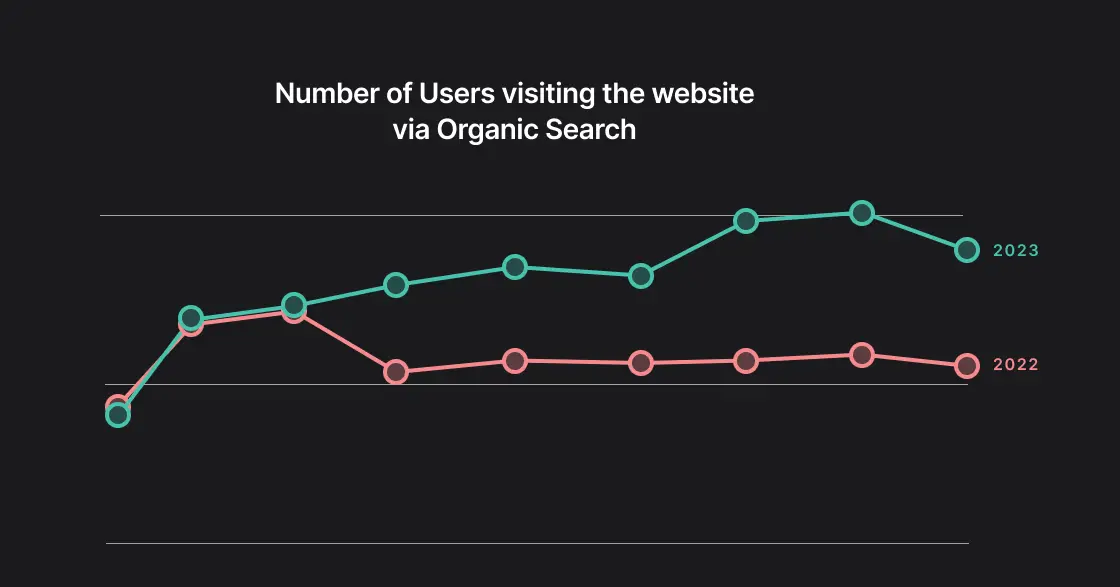 Organic search sessions increased by 29% compared to the same period in 2022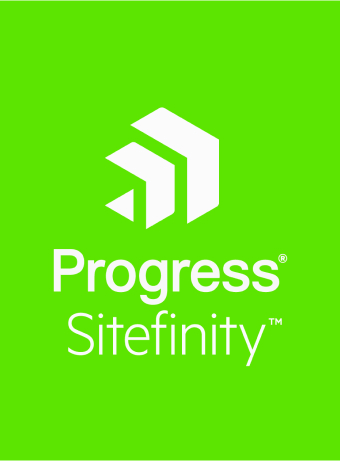 Security and scalability. Future expansion and flexibility of the system was ensured by adopting a headless Sitefinity DXP solution powered by .NET Core. Before implementation, the product was thoroughly penetration tested, ensuring steadfast security hardening measures were in effect.

We utilised Amazon Web Services for a robust hosting infrastructure, and a load balancer scaling mechanism to ensure the website could seamlessly handle traffic surges during pivotal announcements or events. Not uncommon for a global business with 24/7 operations.

Reliable, effective and future-proof communications
Now fully launched and optimised, South32 has been experiencing the benefits of a refreshed public website with a well-considered user experience and brand application. 
The team has seen an overall 83% increase in user engagement with the communications through the website, showcasing a more intentional dialogue between South32 and their investors, job seekers and the general public.   
Significant improvements in core SEO metrics were also recorded after launch. Notably, the number of keywords for which the site ranked increased by 11%, organic search sessions increased by 29%, and there was a year-on-year increase of 23% in new users during a four-month post-launch period.
increase in organic search traffic
increase in user engagement
View case study