Scitech

Growing local attraction visitation
The problem
How to increase local attraction visitation in a competitive market
The solution
Always-on multimedia search campaigns powered by AI
The outcome
495% increase in conversions leading to the highest visitation in Scitech's 34-year history
WA's home of science and technology
Founded in 1988 as a joint venture between the Western Australian Government and the Commonwealth Scientific and Industrial Research Organisation (CSIRO), Scitech's aim is to promote an interest in and inspire engagement by all Western Australians in science, technology, engineering and mathematics (STEM). The centre features interactive exhibits, live science shows, and hands-on workshops for visitors of all ages.

Scitech engaged equ for Search Experience Optimisation, to promote ticketed visitation to permanent exhibits, as well as the ever-changing lineup of temporary exhibitions, events, and functions.

Driving visitation during, and after,
a lockdown
The COVID-19 pandemic severely impacted the cultural sector - including museums - and Scitech's science centre was no exception. As the centre reopened its doors to the general public, prioritising visitor return became paramount.

From 2020 to 2022, Scitech exclusively allowed visitors with online bookings through their third-party platform; as restrictions loosened, and the doors reopened, walk-ins were also welcomed. To gain valuable insights into campaign performance, equ implemented tracking mechanisms for both online and offline interactions. This integration of local actions provided crucial data, combining online and offline metrics, to evaluate campaign effectiveness.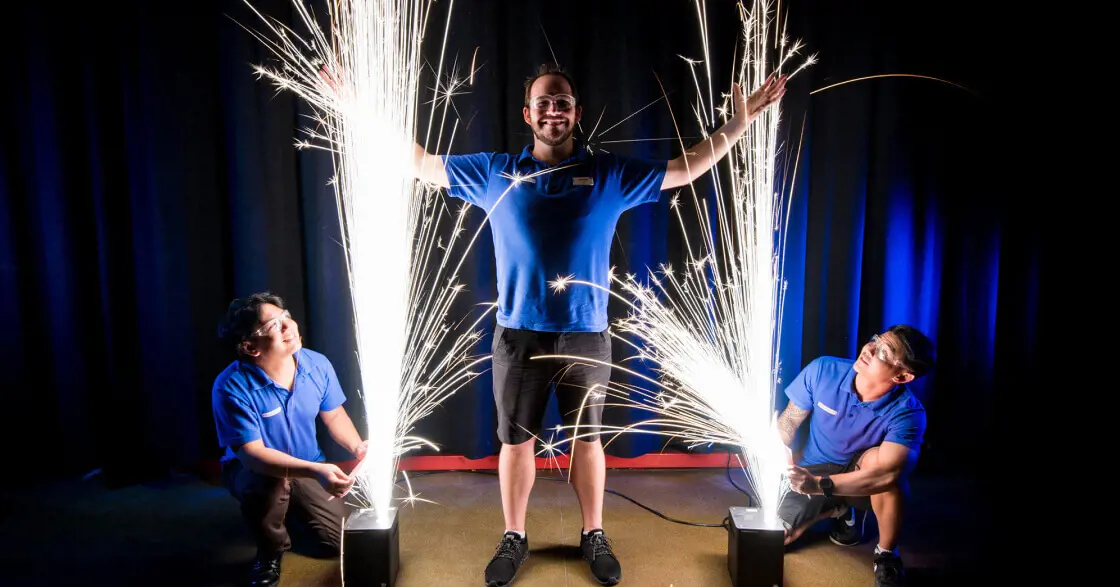 Scitech's science centre reopened its doors to the general public prioritising visitor return.
Competition amongst local attractions
After the easing of COVID restrictions, Scitech implemented price adjustments for both general visitors and members. Exciting new initiatives were introduced, including immersive experiences like "Ways to Celebrate at the Centre," a captivating VR adventure at the Astronaut exhibit, enthralling movies at the Planetarium, and the engaging 'Weekends at Scitech' campaign.

However, Scitech faces competition from local attractions such as Perth Zoo, AQWA (aquarium), Adventure World, and the WA Museum Boola Bardip. Additionally, perennial family favourites like Kings Park and beach outings contribute to the visitor landscape.

Having previously achieved success during COVID through equ's campaigns that promoted engaging at-home content, Scitech turned to equ once again. This time, their focus was on developing a search strategy to drive attendance numbers.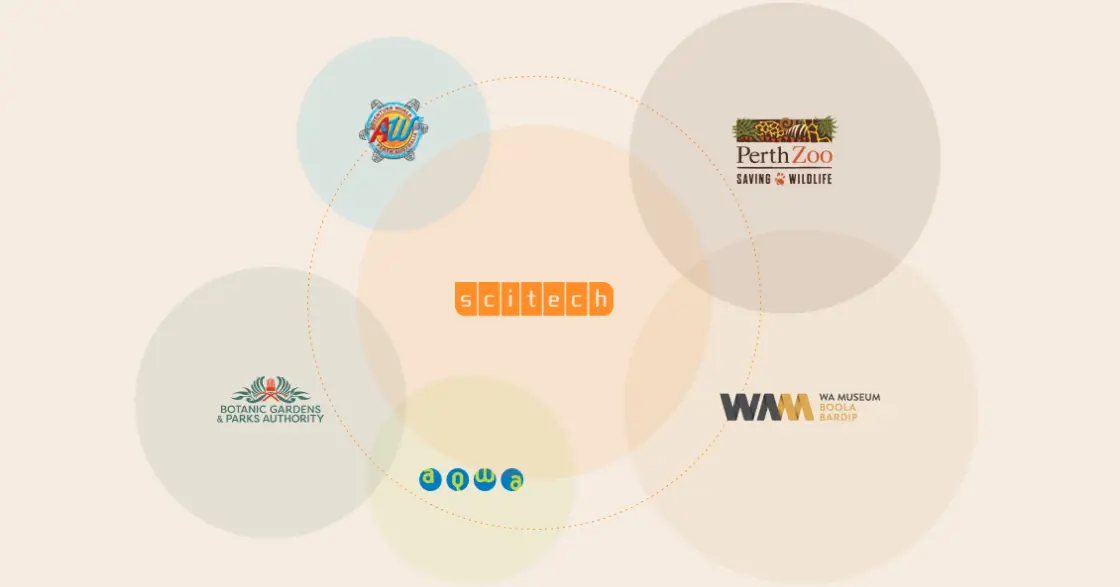 Scitech faced competition from local attractions affecting visitor attendance numbers

Search marketing has evolved significantly with automated bidding strategies, new campaign structures, and multimedia assets powered by machine learning algorithms.
Account restructure for performance & efficiency
To build efficiencies in campaign management, reductions in learning phases, and subsequent improvements in performance, equ restructured the Paid Search advertising strategy, which previously had several ad-hoc campaigns including individual campaigns for School Holidays, Toddlerfest, and other Scitech events.

A new campaign model that integrated multi-media elements like images and video with search ad copy in dynamic ads designed around conversion goals was created to drive performance in real-time and across channels using Smart Bidding.

This new account structure involved swapping assets in and out of ongoing campaigns, rather than turning campaigns on and off for different events and exhibitions. This allowed machine learning models to optimise bids and placements to drive both always-on and event campaign ticketing sales.

Conversions: Combined figure of offline & online

Transactions: Booking platform from paid search
increase in avg. order value online

Continuing performance improvements
This new and innovative strategy for digital advertising improved the performance of 'always-on campaigns' and event-related campaigns, achieved a reduction in cost per acquisition, and increased audience reach and visibility.

All of this contributed to Scitech having the best year on record across a number of key metrics:
awareness & consideration
highest number of members ever
highest autumn visitations ever

equ's Performance Marketing team continue to deliver awesome results for Scitech through innovative campaign development and a focus on performance metrics that have resulted in record-breaking visitation of adventure-ready kids and inquisitive adults.
View case study