equ Wins International Public Sector Website Award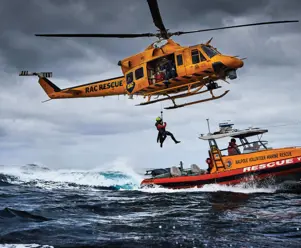 The DFES Volunteer Hub website has been named a winner in the Public Sector category of the 2021 Progress Sitefinity Website of the Year Awards.
The DFES Volunteer Hub website, built by equ, was named a 2021 Progress® Sitefinity® Website of the Year Awards winner in the Public Sector category, honoured for its excellence in user experience and digital innovation.
Key Takeaways
The awards focused on technical excellence and best practice implementation of the Sitefinity DXP.
DFES engaged equ to redevelop their Volunteer Hub to deliver a more customised and user-friendly experience
Since 2011, the Sitefinity Website of the Year Awards have recognised partners and customers for the exceptional digital experiences they deliver to their customers and end-users.
This year's awards recognised customers and partners that adapted their site experience to meet a pandemic-induced business environment, requiring the holistic delivery of digital experiences across customer, prospect, partner, and employee engagement landscapes.  
"We're thrilled to recognise equ, who has demonstrated a superior implementation of Sitefinity to help our mutual customers adapt to today's uncertain world and become digital leaders," said John Ainsworth, Senior Vice President, Core Products, Progress.
DFES performs a critical role coordinating emergency services for a range of natural disasters and emergency incidents in WA. To support volunteers registered with DFES in their day-to-day duties and continuing professional development, the department manages a web-based Volunteer Hub which houses procedure manuals, contact databases, news, historical data, and more.
To ensure the Hub could continue supporting volunteers for years to come, DFES engaged equ to redevelop the platform to deliver a more customised and user-friendly experience, as well as a system that is easy to scale and manage internally.
After launching to an excited and enthusiastic base of 28,270 staff and volunteers, equ and the DFES project team received high praise from all senior levels of the organisation.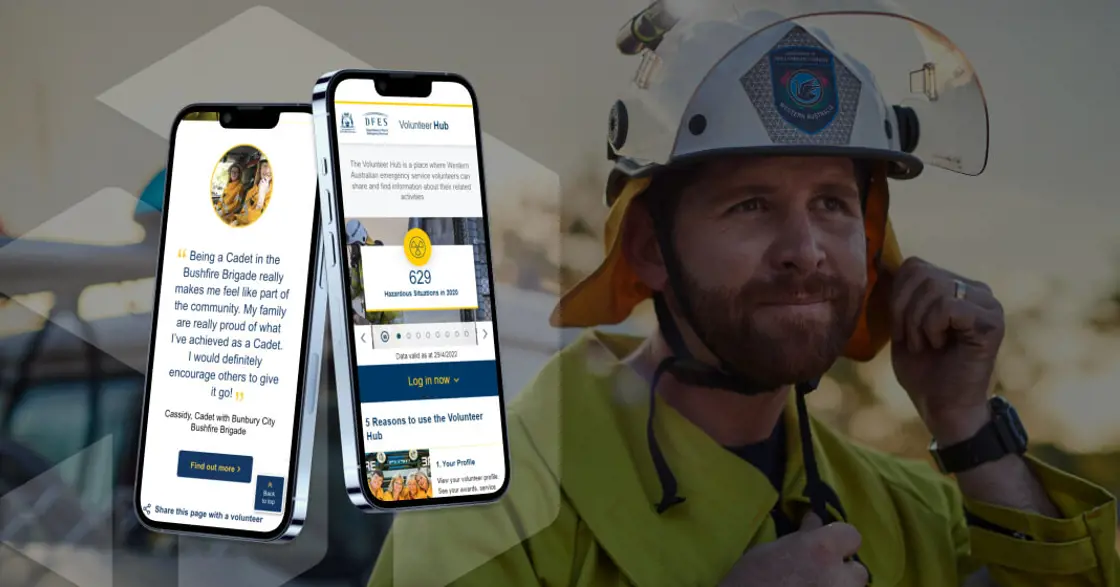 The platform serves over 28,000 staff and volunteers
"Performance of the system has exceeded all expectations we had, and that's a result of the way equ provided their service. There's nothing better than having a volunteer say they're delighted with the system," said DFES Executive Director Corporate Services, Richard Burnell.
As a digital project with a vast scope that demanded an immense feature set, complex systems integrations, and coordination with multiple internal and external partners, equ's Managing Director, Warren Gibbs spoke about how building strong, collaborative partnerships is the key to success.
"We love working with clients who are as passionate about their work as we are, and the DFES team fit the bill perfectly. Through a collaborative agile process, our technical team worked closely with DFES's Quality Assurance and PM teams, as well as third party contractors, to deliver an exceptional product."
Progress Sitefinity is a cloud-enabled digital experience platform that empowers developers and marketers to leverage content management and data-driven insights to deliver, optimise, and scale personalised omnichannel user experiences.
With Sitefinity, organisations can build and manage innovative, engaging customer experiences with capabilities that streamline marketing and development tasks, simplify common technical challenges, and enhance the customer journey.
The 2021 Website of the Year Awards winners were evaluated across six categories of criteria – visual design, content, layout and navigation, complexity, innovation and significance – and selected through public voting with more than 5,600 votes cast. For more information, visit the "Website of the Year Awards" page.  
If you'd like to partner with equ on one of your upcoming projects, contact us today.
Subscribe for insights straight to your inbox
You're all set
Keep an eye on your inbox for updates on equ insights.