Embracing the pace of change in the aged care sector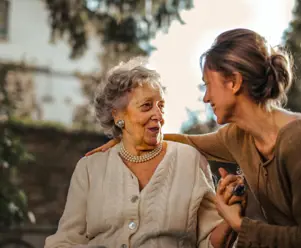 The aged care industry is slow in adopting digital transformation, focusing on operational systems instead of improving hands-on care or customer experience.
Australia has a rapidly ageing population. According to the Australian Bureau of Statistics, between 2011 and 2016 the number of people aged 65 years and over increased by 664,500.
Key Takeaways
Australia's ageing population of people aged 65 and over is expected to double in the next 40 years
There are opportunities for aged care providers to leverage technology to deliver improved services
In fact, it's predicted that over the next 40 years the population growth rate of those aged 65 years and older will occur at twice the growth rate of the general population(i)
This issue hasn't gone unnoticed. Numerous reports have been published in recent years detailing the economic and business challenges of providing world-class care to this growing elderly population, and the lack of resources available to service them. The Australian Government has already made some significant changes to start addressing this issue, in the form of the 2018 Budget commitment of $1.6 billion to provide older Australians with improved options for in-home care. 

More significantly, however, has been the rollout of the government's Consumer Directed Care measure in 2015, and the Increasing Choice in Home Care reforms in 2017. These changes were designed to empower consumers to choose their home care provider and the nature of the services they receive. Thanks to these measures, consumers now have the ability to direct their government subsidies to the providers of their choice.
With this additional government spending combined with increased consumer choice, the free market is being encouraged to evolve and innovate to meet these rapidly-growing consumer demands—positioning the aged care industry as one ripe for digital transformation.
The untapped potential of digital transformation
The rapid evolution of technology has the power to swiftly improve services to the elderly. So it's a wonder, then, why digital transformation in the aged care industry is currently years behind other industries. 
Research by IBISWorld has shown the level of technological change in the aged care industry is slow, with a low technology base when compared to other industries(ii). This fact was recognised by the Aged Care Industry IT Council (ACIITCA), who commissioned a 2017 report by the Medical Research Institute and Flinders University to provide an industry-wide technology roadmap to encourage more rapid digital adoption, designed to ensure relevance now and into the future(iii).
Interestingly, IBISWorld found that the IT investment made by operators over the last five years has focused mainly on operational systems, such as new administration platforms and electronic patient record systems. While these systems have no doubt improved the efficiency and administration of aged care providers, their specific reason for implementation wasn't aimed at improving hands-on care provided to the elderly, or the overall customer experience.
This is a missed opportunity. Forrester has found that organisations recognised as CX leaders are outperforming their competition in both stock price and total returns(iv), which indicates substantial business performance incentives for aged care providers to invest in improving both customer and digital experience.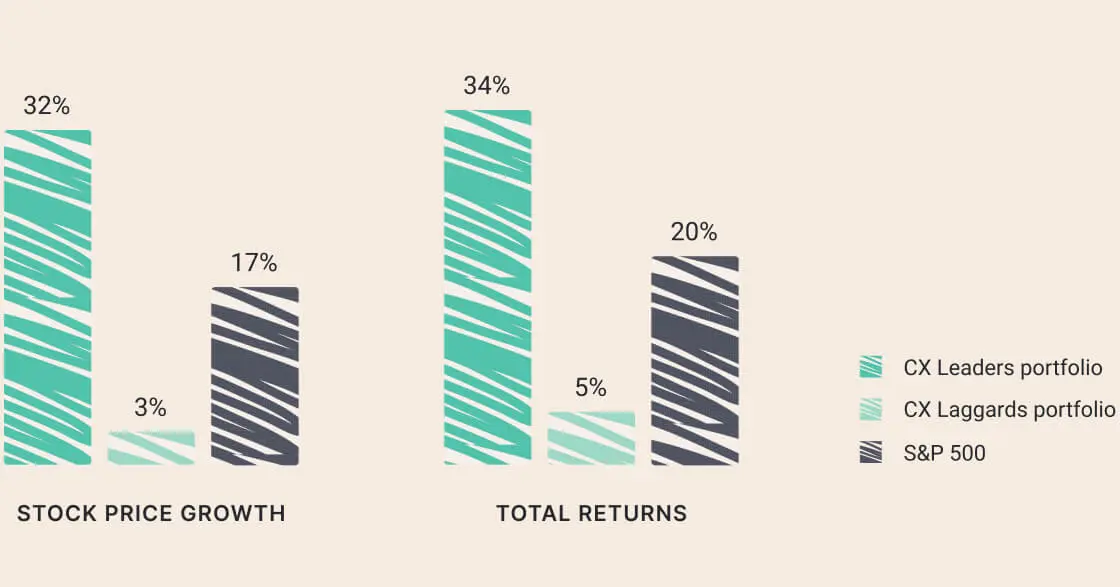 So why are aged care providers slow on the uptake?
There are a number of reasons behind the slow adoption of technology in the aged care industry.
Consumer demographics
The current elderly generation has lived the majority of their lives without access to technologies we take for granted today. This creates the perception that elderly people would be hesitant to adopt consumer-based digital products, which therefore implies that it would not provide a return on investment. 
While this may be true for the very senior members of our society, this is not the case for the Baby Boomer generation. According to Neilson, smartphone use among those aged 55-74 is at 74%, with Smart TV adoption in this group growing by 21% between 2014 and 2018(v). So contrary to the popular perception, adoption is occurring.
Standardisation
According to the ACIITCA digital roadmap, within the aged care sector, there is a lack of standard off-the-shelf digital products to choose from when implementing IT systems and consumer services. This means that digital services for the industry are required to be developed from the ground up. This progress is being hindered by increased competition, controlled spending, and wage pressure within the sector, which means less appetite to create bespoke systems. 
Risk
Implementing new, innovative technologies to improve the customer experience can require a substantial investment—but with no aged care providers leading the way, there is the perceived risk in being the first mover. How can you demonstrate a return on investment when there is a lack of supporting evidence? The industry has effectively reached an impasse, with key players waiting for someone else to make the first move.
Digital maturity
Aged care organisations tend to hire Marketing Managers, IT Managers, and Client Service Managers who are then tasked with juggling numerous roles. While a critical role within the organisation, these positions generally don't come with the mandate, and therefore skill sets, required to mobilise organisation-wide digital transformation. Organisations that successfully implement digital services have specific team members assigned to develop, coordinate, and champion digital strategy.
Leveraging the opportunity for lasting change
The majority of older people want to live independently in their own homes for as long as possible, and the recent government reforms have provided consumers with more choice, and aged care providers with more resources, to accommodate this. 
So, despite industry pressures, now is the time for aged care providers to leverage technology to deliver improved services, reduce costs, and provide a better standard of in-house care. 

For those in aged care ready to embrace and implement digital customer experience strategies within their organisation, there are several accessible opportunities available right now that will have a substantial impact on their customers' lives.
Empowering next of kin
As addressed earlier, there is an argument within the industry that understanding and maximising the power of digital technology can be difficult for the mature members of our community, particularly when physical and mental limitations reduce their ability to help themselves. In many instances this is true, but what is often overlooked is the opportunity to implement technology for the people who care for them: namely, their families. 
Take the example of an elderly person who calls a family member for help with back pain. The aged care provider could offer an app for the family members, allowing them to book appointments on their parent's behalf. 
The app could keep the family members informed through real-time tracking and notifications, such as if the doctor is running late, when they arrive, and when the appointment is completed. Then to complete the loop the family member can provide feedback or a rating through the app, on behalf of their parent, to drive continuous service improvement. 
Digital assisted living
Digital assistant and voice technology is booming and, while acknowledging the nascent aspect of the likes of Google Home and Amazon Alexa, this technology is destined to become a key focal point for the aged care sector. 
Voice and digital assistants are the ideal media for those with vision or physical impairments that make typing or reading a visual UI difficult. Assistants also have the potential to improve the confidence and independence of the elderly by providing them with an easy-to-access record of their daily activities, and reminders of what is happening next.

A great blog by Rick Phelps, who suffers from early-onset dementia, provides a brilliant insight into his experience with voice assistants(vi): 

"It has afforded me something that I have lost: my memory. I can ask Alexa anything and I get the answer instantly. I can also ask it what day it is 20 times each day, and I will still get the same correct answer. (It also doesn't get annoyed with me.)"
There is a great opportunity for aged care providers to use technologies such as Dialogflow to empower their clients. For example, clients are able to ask their assistant when their next family visit or medical appointment is, when their medication dose is due, or receive proactive prompts during the day, in lieu of a carer, to check-in and see how the client is feeling on a scale of 1 to 10
Gamification for mental fitness
According to the 2018 Digital Australia report by the Interactive Games & Entertainment Association, the over 65+ segment actually represents the highest growth segment for gaming in Australia(vii). 43% of people aged 65 and above play video games regularly. 
When looking at the older audience's motivations, we see that mental health and keeping their mind active plays a big motivational factor. An older gamer provides the following insight in the report: 
"I am 80 years old and have a medical condition that restricts my movements. To keep my mind working I play games where I have to find objects to keep the story going. I think I will have to do more of this activity in the future."
Currently, most games are designed, developed, and marketed based on a young male audience, which misses a significant opportunity. 
Despite the existence of mental acuity games like Luminosity, there is an underserved need for games specifically designed and marketed for the purpose of helping build healthier brains in the 65+ audience, and to ward off dementia and Alzheimer's disease.
According to Dementia Australia, the mental activities such as role-playing and storytelling, calculations, and playing an instrument have all been proven to help create healthy brain cells, and deliver a positive result in delaying certain types of dementia.
By combining these three activities into a gaming experience, there is the opportunity to add value to the audiences life and create a positive brand association with potential future clients.
Real-time monitoring
Home automation is increasing in popularity, and will certainly have an impact on the aged care sector, providing simplified solutions for turning on and off appliances, lighting, or air conditioning. 
But another emerging technology that could have an even bigger impact around the home is the advent of affordable wifi microchips. There are currently a number of cheap options that start from around five dollars, which can integrate easily with a myriad of affordable home sensors. These sensors can be easily and quickly installed to measure things like temperature, vibration, electrical current, water flow, gas, smoke, blood oxygen, and much more. 
With a minimal investment by aged care providers, monitoring software could be designed that would send alerts when certain thresholds are reached, such as monitoring gas levels in the kitchen, or when running water for a bath.

This would have the effect of keeping elderly people in their homes longer, by increasing their independence and reducing the resources required from full-time care.
Getting the basics right
The glaring roadblock to these big picture opportunities is that their successful implementation requires a concerted effort to embed digital transformation into the culture of the aged care industry. It can be done—it just starts by getting the fundamentals right.
We performed a website accessibility audit on 25 aged care providers in Western Australia and found that only three conformed to WCAG 2.0 Level AA. Accessibility is a basic requirement for the aged care sector, and this low result points to deeper evidence that most organisations are not yet ready to fully embrace a digital future. 
But it's imperative that this does occur. With Australia's rapidly-aging population, it's crucial for the industry to begin looking for digital solutions now, which will grow and evolve as technology does.
The good news is that there are a myriad of opportunities to leverage digital change which will significantly improve the lives of those requiring aged care, and service providers who act now will have significant first-mover advantages. 
It only takes small steps to begin the process. Aged care providers can start by implementing low-level changes, such as improving their digital accessibility standards, and organisations can start putting measures in place to change their digital culture. All it takes is a few organisations to embrace the pace of this change, who can harness the potential of emerging technologies, and lead the industry into a bright, exciting future.
Sources
(i) https://www.abs.gov.au/ausstats/abs@.nsf/Lookup/by%20Subject/2071.0~2016~Main%20Features~Ageing%20Population~14
(ii) IBISWorld Industry Report Q8601 - Aged Care Residential Services in Australia
(iii) http://aciitc.com.au/wp-content/uploads/2017/06/ACIITC_TechnologyRoadmap_2017.pdf
(iv) https://go.forrester.com/blogs/does-cx-quality-affect-stock-performance-yes-but/
(v) https://www.nielsen.com/au/en/insights/article/2018/dont-count-them-out-just-yet-australias-tech-boomers/
(vi) https://www.agingcare.com/articles/a-new-product-for-dementia-patients-197139.htm
(vii) https://www.igea.net/wp-content/uploads/2017/07/Digital-Australia-2018-DA18-Final-1.pdf
Subscribe for insights straight to your inbox
You're all set
Keep an eye on your inbox for updates on equ insights.