Keystart

Simplifying a complex experience increased online applications by 357%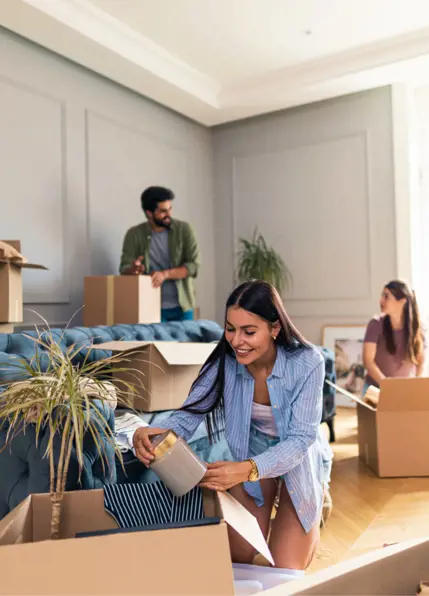 The problem
Keystart was experiencing a lack of leads and an excessive number of calls to customer service.
The solution
A modern, intuitive website that made the customer's home loan journey easy to understand and action at every stage.
The outcome
Since launch, Keystart have experienced a 357% increase in online applications and 32% increase in the website user base.
WA's leading low deposit home loan provider
Keystart is one of Western Australia's leading low-deposit home loan providers that is committed to providing affordable pathways to homeownership. However, their existing website was not converting well. It was built on a legacy platform, which provided an outdated user experience. As a result, the website had a high drop-out rate on the all-important home loan application form. Moreover, there was no information available to customers about the progress of their loan.
The confusing process was leading customers to call the customer service line instead of completing the application form online. It was also pushing them away to external brokers.


The challenge was to take the complex process of applying for a home loan, and simplify it for the First Homebuyer.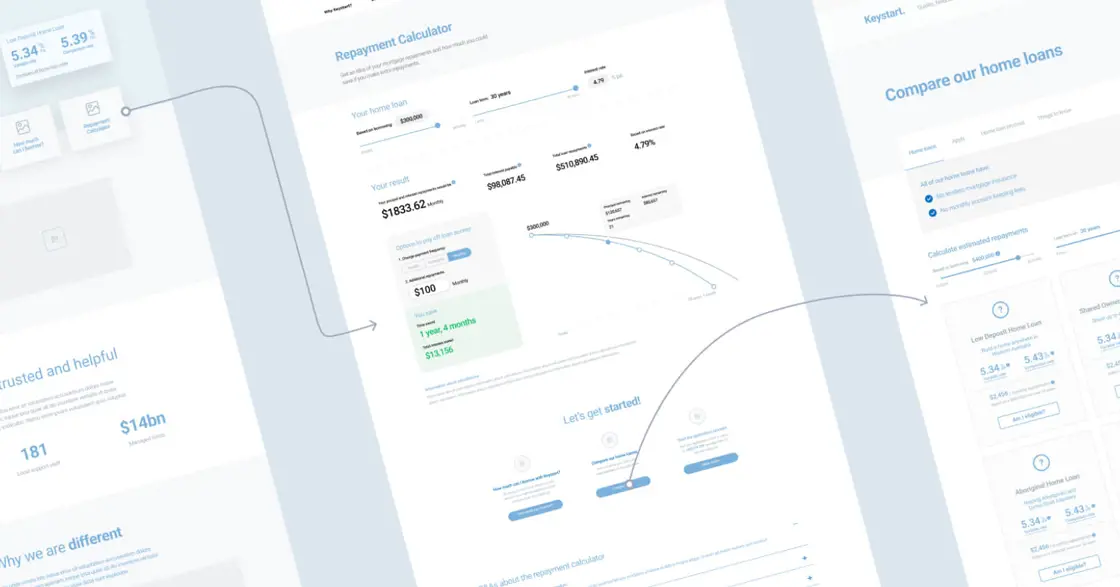 Wireframes allowed us to test the customer experience early and pivot quickly
A home loan journey that's easy to understand at every stage
While all users have a different journey that leads them to the site, we wanted to deliver a consistent on-site experience.

We undertook extensive user research to determine the customer journey, enabling us to map content and features to important moments in the user's home loan decision making process.
Saving time upfront for customers, and the client
Based on our research, it became evident that one of the significant questions people often ask is "how much can I borrow?" To address this concern, we developed a sophisticated wizard that enables users to enter their financial information directly on the site. The information is then relayed straight to Keystart's bespoke internal business systems, and the user's eligibility is determined in real-time.
This innovative approach enables users to determine their eligibility for a home loan instantly, simplifying the qualification process and improving leads for the client.
Customers can enter their details and calculate how much they can borrow
They can also calculate their weekly, fortnightly, and monthly repayments, based on their loan and interest rates
A simplified home loan application process. We developed a straightforward online application form that is entirely integrated with Keystart's internal business system. The website automatically sends all the application data to Keystart's CRM, making it available for further evaluation by the home loan assessment team.

It was important to bring the brand to life with an interactive UI, which engaged the user without causing any distractions to their task at hand.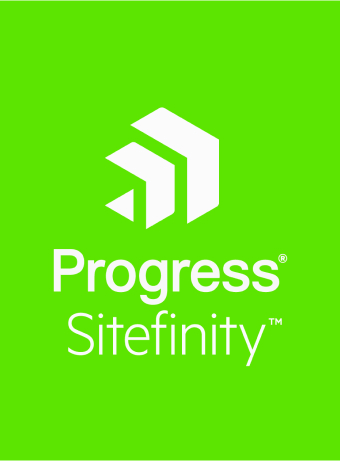 Improving technical performance. After conducting a technical selection process to evaluate various platforms, we opted to implement the enterprise DXP Sitefinity. This was due to its easy-to-use interface, flexible page layout system, quick time-to-market, and integration capabilities.
Implementing SEO best practice
During the content creation process, we collaborated with Keystart to ensure that all on-page content was fully optimised for organic search. Keyword research was taken into account when creating titles and body copy. Our experienced SEO team implemented best practices precisely, including structured data, schema markup, canonicalisation, sitemap submission, redirects, and more.
Keyword research was conducted and applied across the website content
Keystart's new website makes home loans easy
The website has greatly enhanced Keystart's customer experience, as evidenced by the improved performance of the website. It enables customers to complete their home loan applications effortlessly and provides them with continuous updates throughout the process. This new process sets clear expectations for the next steps, reducing the burden on Keystart's customer service team.
increase in website users
increase in organic traffic
increase in online application

The website and the response from customers in the market has far exceeded our expectations.
View case study