FRINGE WORLD

Generating over $1.45 million in ticket sales with a better customer experience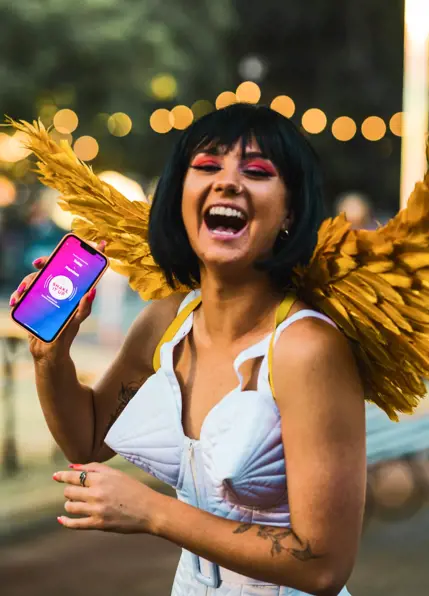 The problem
The volume of shows available was overwhelming, FRINGE WORLD needed a way to increase ticket sales and reduce costs.
The solution
A world-leading scalable festival mobile app, focused on the customer experience and conceived with a co-design mindset.
The outcome
The result was more than $1.45 million generated in ticket sales in the first year and over 45k app downloads, 9k of which were new customers.
A truly global event
FRINGE WORLD is not only one of the largest arts and events festivals in Australia, it is also ranked as the third-largest in the world. With rapid growth in recent years, the festival has seen a surge in the number of customers, events, and venues, which can make it challenging for festival-goers to navigate the vast options, including over 700 shows across 89 different venues. The biggest challenge, however, was to provide 850,000 attendees with a personalised and relevant festival experience tailored to their individual tastes.

Putting the customer at the heart of the experience
Our approach was to comprehensively map out the customers' entire festival journey by undertaking extensive research - from customers who attend only 1 show through to "Fringe Bingers" who can attend well over 50 shows.

This in-depth research enabled us to identify nuances and key moments across the customer journey that dramatically improved the customer experience.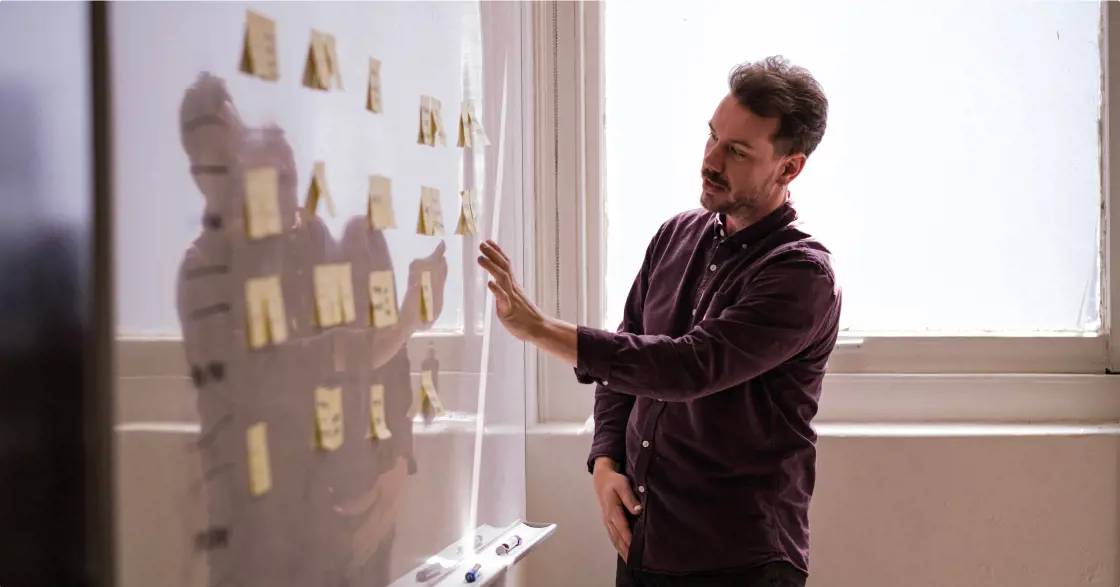 The process began with comprehensive user journey mapping for all key audience profiles

An on-site UX test station was set up with performers deployed to various FRINGE WORLD venues to recruit users for testing. The strategy was a huge success with dozens of festival-goers tested in short bursts.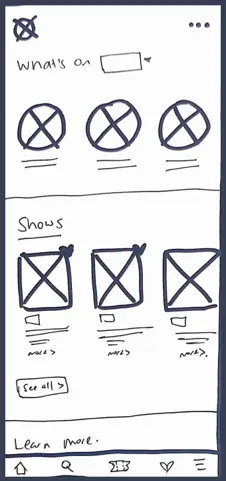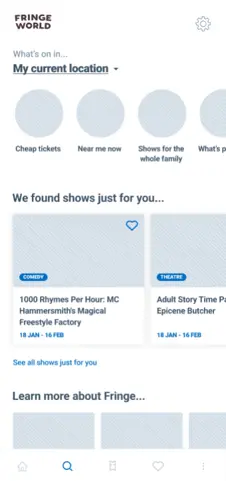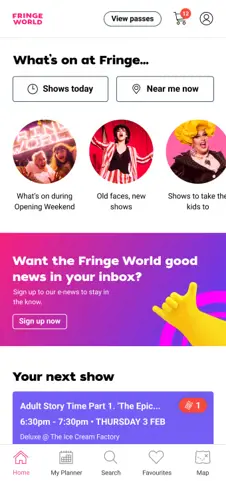 Rapid iteration allowed us to test features quickly and effectively
Powerful personalisation. We created an intuitive step-by-step onboarding process that allowed users to select their interests. Based on their preferences and location, the app instantly suggested relevant shows nearby.

To embrace the spirit of FRINGE WORLD we developed an innovative feature that allowed users to shake their phones to randomly display an event. If users weren't happy with the show displayed, they could shake again!
Shake results could be filtered by time and location to narrow them down
Digital event planner. To help users coordinate their FRINGE WORLD calendar, we introduced a planner that visually plotted their shows over the 4-week period. Push notifications would remind users about their upcoming events and tickets were just a tap away.
A stable and scalable e-ticketing platform
Part of improving the customer experience was allowing users to purchase tickets, vouchers and memberships through the app. The ecommerce system needed to be both scalable and stable during peak traffic periods.

The ecommerce system included integration with event ticketing system, Red61 and included complex rules around seat availability, and seat reservation, allowing users time to proceed through the checkout process without others booking the same seats.

A first for FRINGE WORLD, the app also included e-ticketing, allowing users to access their tickets and, via a scannable code, present the app at the venue for entry.
An interactive map allows Fringe Bingers to see shows nearby
Spend more time experiencing the best of FRINGE WORLD, with the 'Skip the line' feature
Successfully streamlining the customer experience
Fully designed and developed by equ, the FRINGE WORLD app was unveiled in the lead up to the 2021 Festival.
Making it easier for customers to find, purchase and manage their tickets, the app was a complete gamechanger, boasting over 45,000 downloads and over 60,000 active users in the first season.
Of the over 45k downloads, 9K were completely new registered customers, generating more than $1.45 million in ticket sales.
equ continues to enhance the app for each festival through a clearly articulated product roadmap.

The partnership between ARTRAGE and equ has been nothing short of exceptional. equ has demonstrated a deep understanding of our needs and a commitment to delivering a product that exceeds our expectations.
View case study